Wholesale
Your customers deserve the best matcha.
We've got you covered.
Serve the highest-quality, ceremonial grade, organic matcha.
Work with us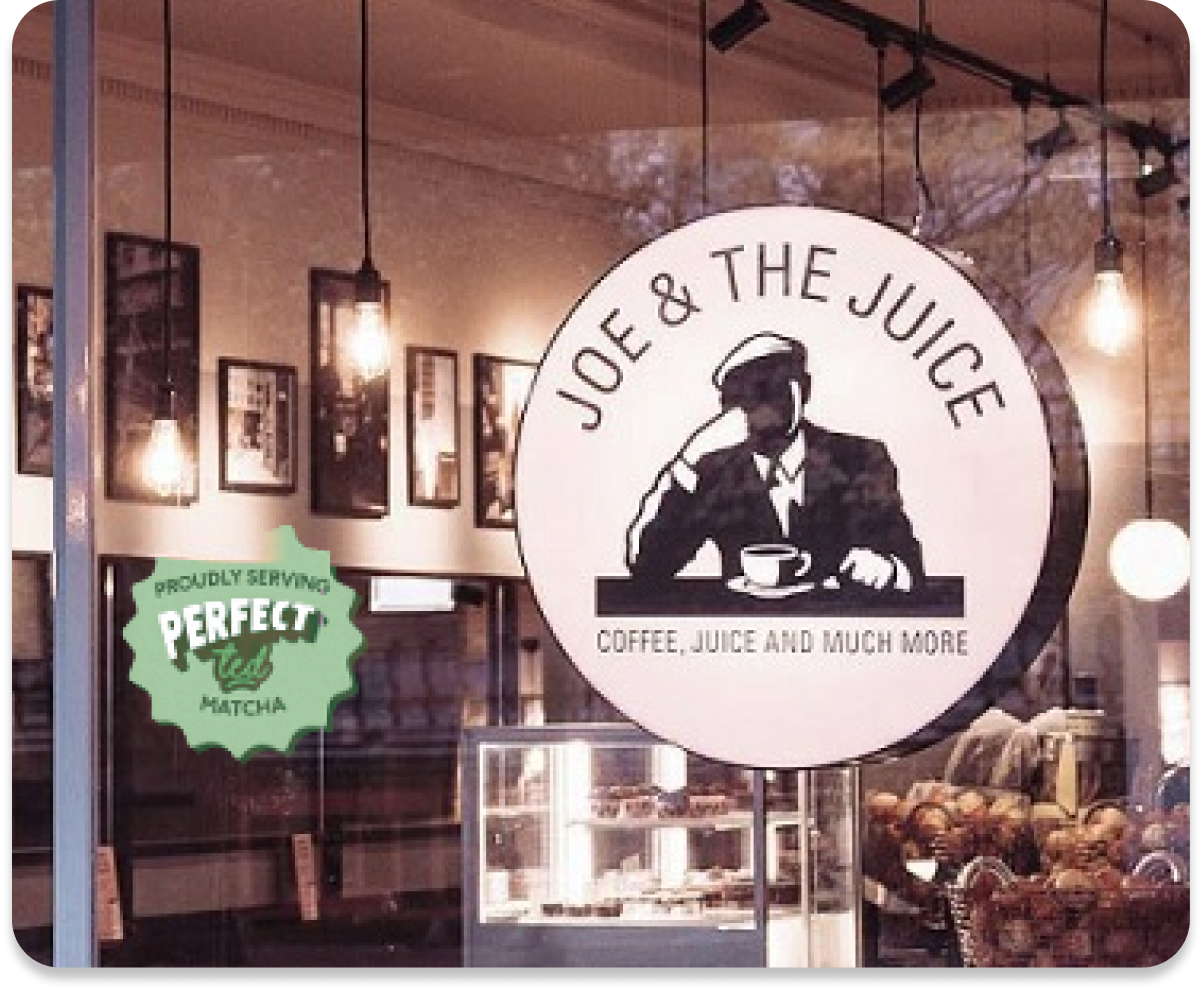 Join the hundreds of locations proudly serving PerfectTed Drinks & Organic, Ceremonial Grade Matcha.
Our mission is to spread positive energy, support collective wellbeing, and make healthier energy more accessible...
We partner with cafes, restaurants, and hotels across EMEA as one of the largest suppliers of organic, ceremonial-grade matcha...
So everyone can enjoy a PerfectTed matcha latte!
The highest-quality matcha.
The most competitive price.
Quit paying an arm & a leg for low-quality matcha!
We work directly with sustainable farms in Japan's region renowned for producing the highest-quality matcha to give you the best matcha for the best price.
Cafes & Restaurants

Serve the perfect matcha latte - better-tasting (never bitter or grassy) and not grainy. Our affordable ceremonial grade matcha powder will boost your matcha sales & repeat purchase. No milk powders, no sugars, no artificial ingredients.


Retail

Sell our best-selling, award-winning matcha products in your store! Our matcha energy drinks are perfect for your fridge, and our 30g matcha pouch is perfect for customers looking for a 'take-home' option.

Gifting & Hospitality

There's no better gift than positive energy. Our matcha energy drink variety packs and matcha powder starterkits make the perfect gift.